Bearsden Cross Church - Magazine
The Bearsden Cross Church Magazine 'Word from the Cross'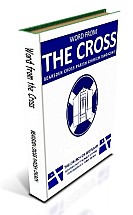 Our church magazine, called 'Word from the Cross' is published every month, as a printed paper version and online via this website. It is distributed to members of the church. If you like you can 'sign-up' to receive a reminder by email when a new issue is added, get in touch with the office - or email the Church secretary secretary@bearsdencross.org

To view the magazine from the main link your browser needs to have Adobe Flash Player installed on your computer. If the link to the issue you want works then you already have it, If not then for further help, go to Adobe or if your browser does not support use of Flash then you can try the link to the ordinary PDF version below.



Current Issue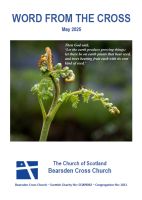 June 2019
or as a
pdf
(3 MB download)


Recent issues

May 2019
April 2019
March 2019
February 2019
December 2008 - January 2019
November 2018
October 2018
September 2018
June 2018
If you want to download an issue the site allows an off-line version to be saved; look for the Options menu when you are viewing the magazine.

An alternative way to create a copy is to use a PDF Writer. There are a number of these which work by creating a 'virtual printer' that you use to 'print' the document rather than your actual printer. There are a number that are free to use and once installed on your computer an alternative printer becomes available and allows you to create a PDF of pretty well anything you can 'print'. You then select the printer icon when viewing the magazine and choose the pages you want.